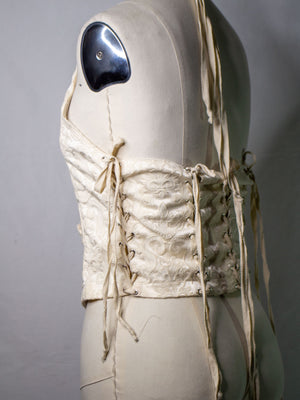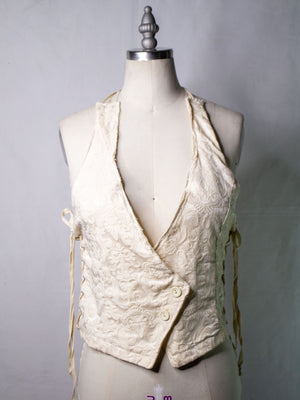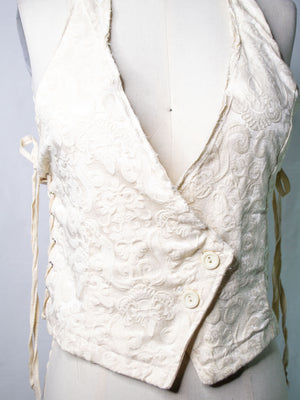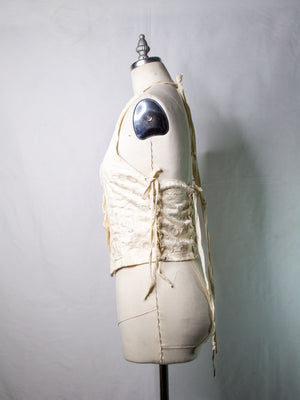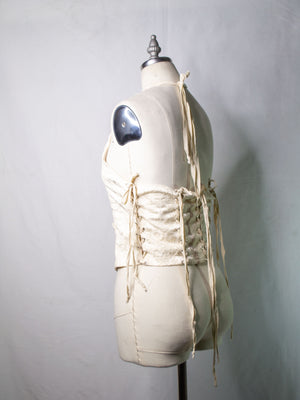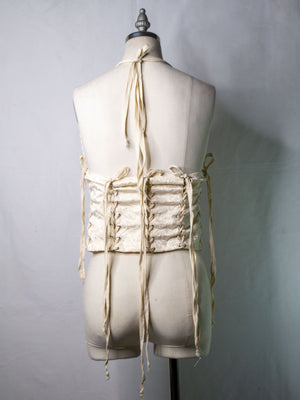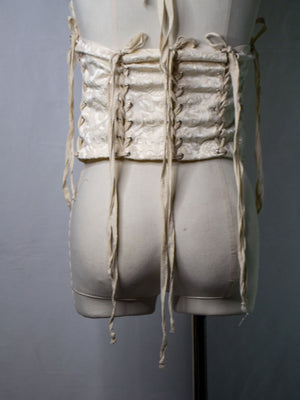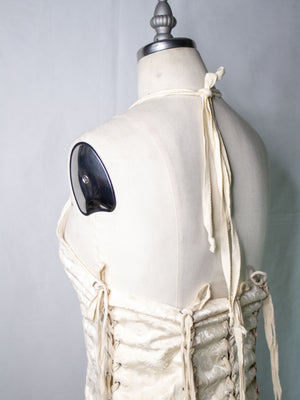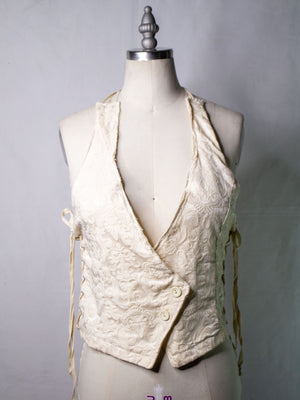 Rheme Ragaza
Universal Fit White Brocade Vest (Women's OSFA)
Made from a vintage 70s brocade vest.
Lacing system made with 100% Cotton ribbon.
Size can be adjusted from a women's US XS (With panels removed) to XXXL (Fully engaged)
The dress form is an industry US size 6 (Bust: 34 1/2"/87.63 cm, Waist: 26"/66.04 cm, Hips: 36"/91.44 cm [Full measurements for each])
Please see the sizing charts for more details.