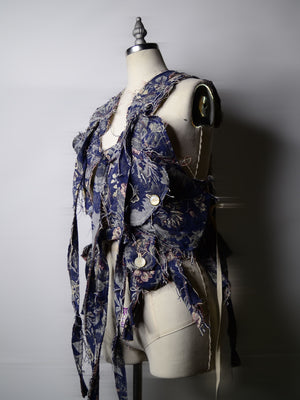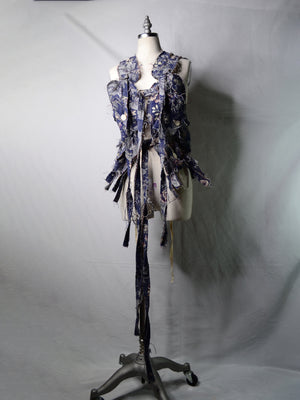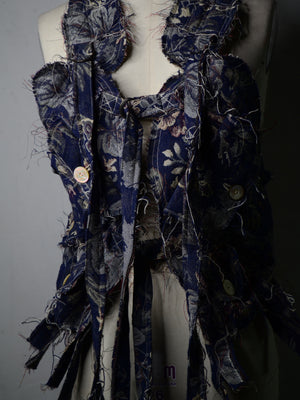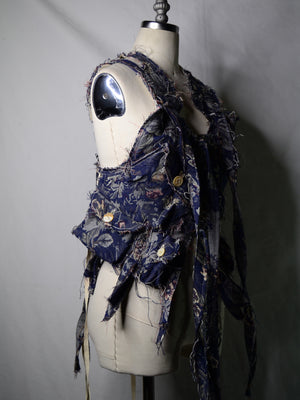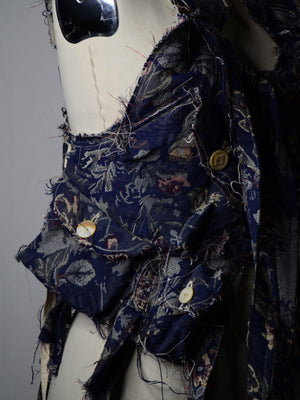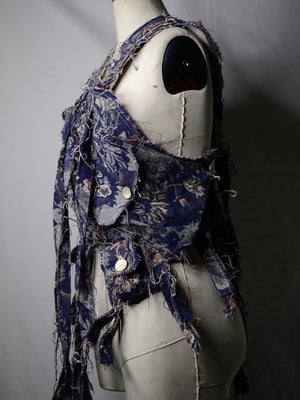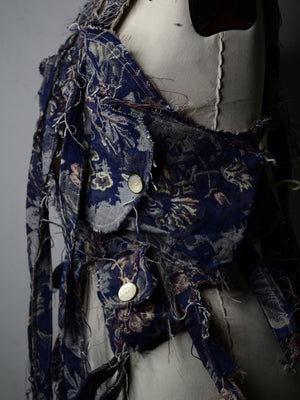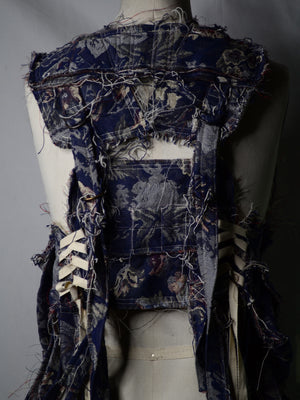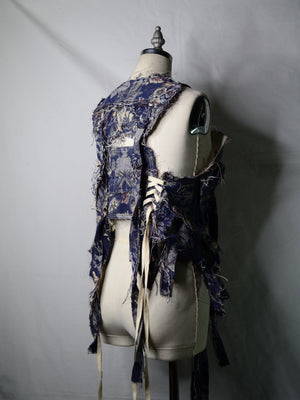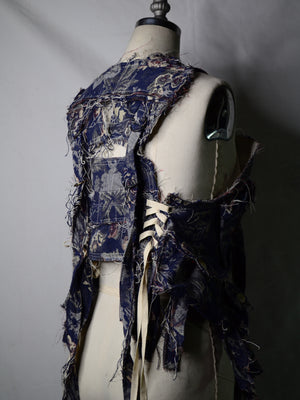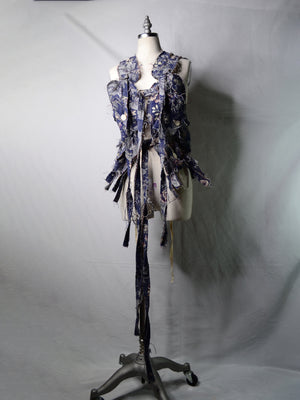 Scenic Route Drive
True Universal Fit Utility Vest (Weathered:Spring)
Scenic Route Drive true universal fit utility vest designed to extend from a unisex small to XXXL within reason. 5 total utility pockets with various buttons ranging from the 1940s to the 1960s. Oxidized metal hardware. All lined with tea-stained linen. 
This particular vest went through an experimental technique where it was hung outside for 30 days during the spring. This process resulted in the fabric becoming softer and more malleable to the specific wearer. 
Measurements*:

width: 14"-49"/ 36 cm-124 cm

length: 19"-42"/ 48 cm - 107 cm
The dress form is an industry US size 6 (Bust: 34 1/2"/87.63 cm, Waist: 26"/66.04 cm, Hips: 36"/91.44 cm [Full measurements for each])
*Measurements are taken in smallest configuration to largest with garment laid down flat.