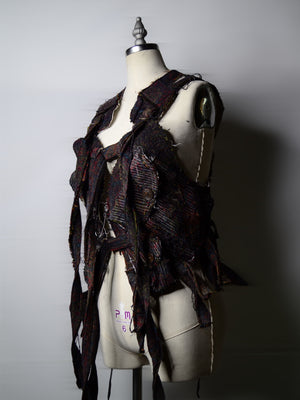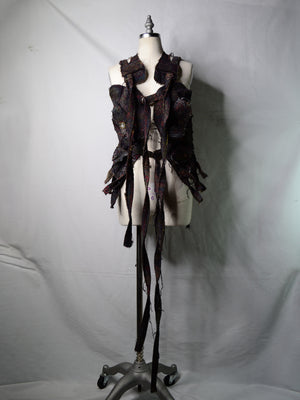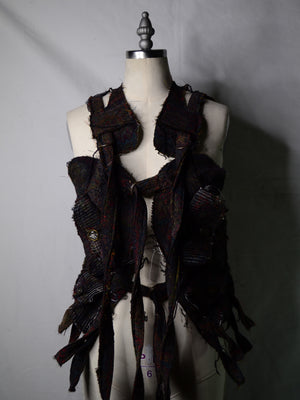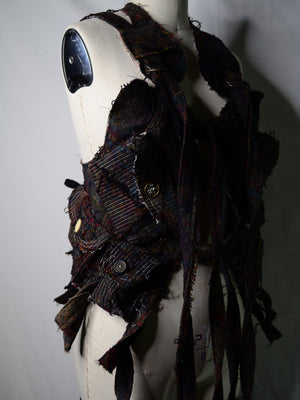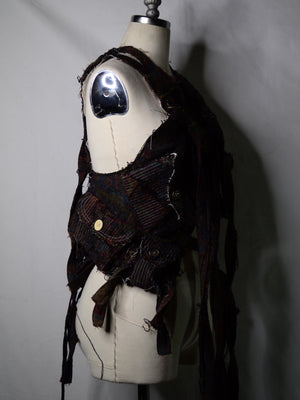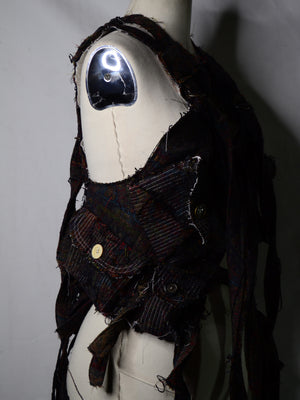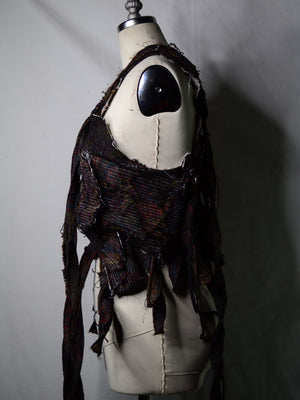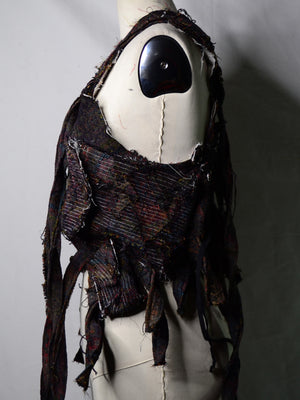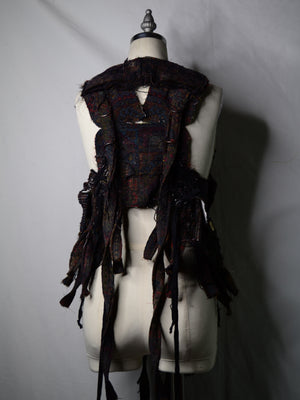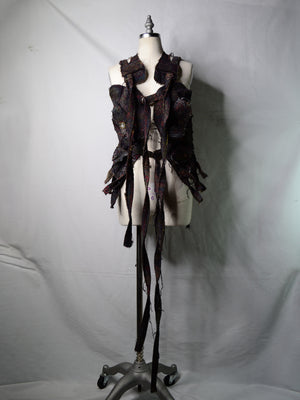 Scenic Route Drive
True Universal Fit Utility Vest (Dyed Patchwork)
Scenic Route Drive true universal fit utility vest designed to extend from a unisex small to XXXL within reason. Made with jobber/second-hand fabric. 5 total utility pockets with various buttons ranging from the Victorian era to the 1940s. Oxidized metal hardware. All lined with tea-stained linen. 
This particular vest went through several experimental techniques. First, the shell fabric went through an over-dyeing process using 100% organic logwood extract sourced from Mexico to tone down the former vibrant colors of the fabric. Over time, the organic dye will fade showing the detailed pattern of the original fabric. Second, the leftover fabric was used to construct the utility pockets using contrasting white stitching. The scrap fabric was secured to the lining in a column stitched manner to make sure that as much fabric can be used in its construction to achieve less fabric waste.
Measurements*:

width: 14"-49"/ 36 cm-124 cm

length: 19"-42"/ 48 cm - 107 cm
The dress form is an industry US size 6 (Bust: 34 1/2"/87.63 cm, Waist: 26"/66.04 cm, Hips: 36"/91.44 cm [Full measurements for each])
*Measurements are taken in smallest configuration to largest with garment laid down flat.